Our Hotel Edelweiss
Your nature hotel in South Tirol
Our Hotel Edelweiss is located in the sunniest region of South Tyrol, surrounded by a beautiful alpine landscape. Directly at your doorstep, you will find countless theme paths, hiking and biking trails that take you into the legendary world of the Dolomites and the Sarentino Alps. Along the way, you may discover traditional farms and old mills that take you on a journey through time into past centuries. At the same time, our nature hotel in South Tyrol is situated only two minutes by foot from the village centre of Terento. There, you'll find a leisure park with playground, a Kneipp facility, mini golf, volleyball, football and tennis courts for a carefree holiday. You may also enjoy romantic barbecues or theme nights in the splendid backdrop of the striking mountain peaks.
Amenities
at the nature hotel in South Tirol

Our Hotel Edelweiss can be booked with breakfast or half board. The bright dining room offers an inviting ambience. The bar is the perfect location for social evenings. In all public spaces, there is free Wi-Fi. You may park your car in the private parking lot. Moreover, a ski-bike room with ski boot dryer is available. The sauna and the whirlpool offer you great relaxation areas inside our hotel. Furthermore, you may enjoy the splendid sunshine in our spacious conservatory. The magnificent view from the large panoramic windows is balm for the soul. Similar feelings will arise on the idyllic lawn with the heated outdoor pool in the summer. Also in our traditional lounge, you'll always find a pleasant ambience.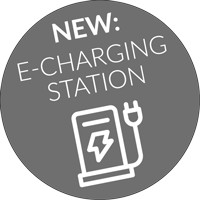 Your accommodation in our Nature Hotel Edelweiss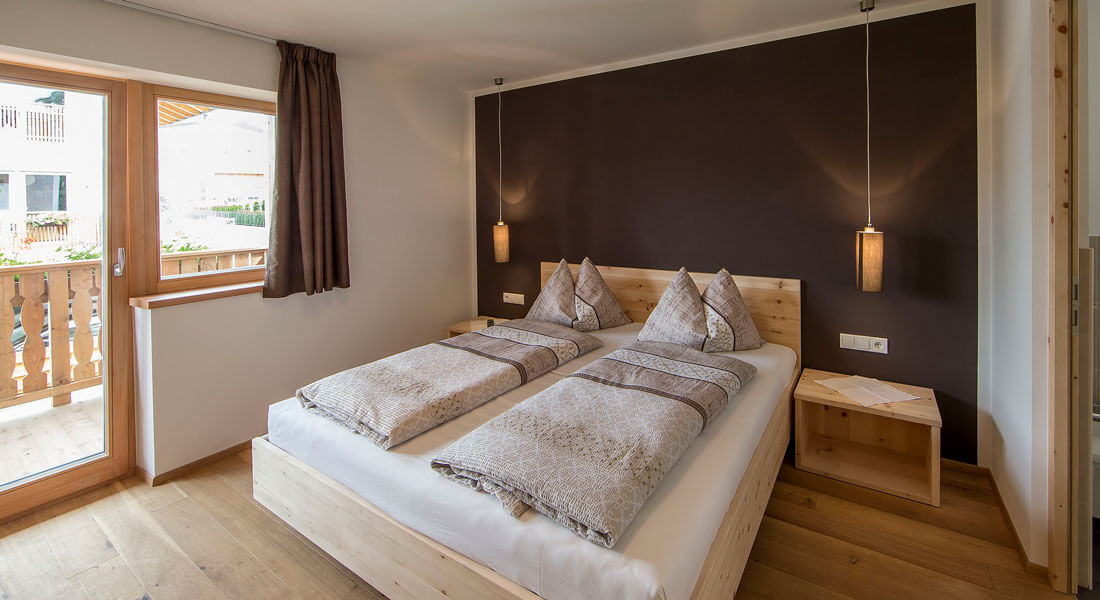 The designation "nature hotel" was chosen purposely for our Hotel Edelweiss. During the complete renovation in 2014, we used natural materials to give each room a bright and genuine flair. The focus is on the simple solid wood furniture made of oak and pine. The rooms have double beds and a TV. A comfortable couch can be used as additional sleeping space. On request, cots are provided. A special highlight: the spacious bathrooms with shower, toilet and hair dryer. Furthermore, each room has a large balcony with splendid views of meadows, forests and rugged mountain peaks.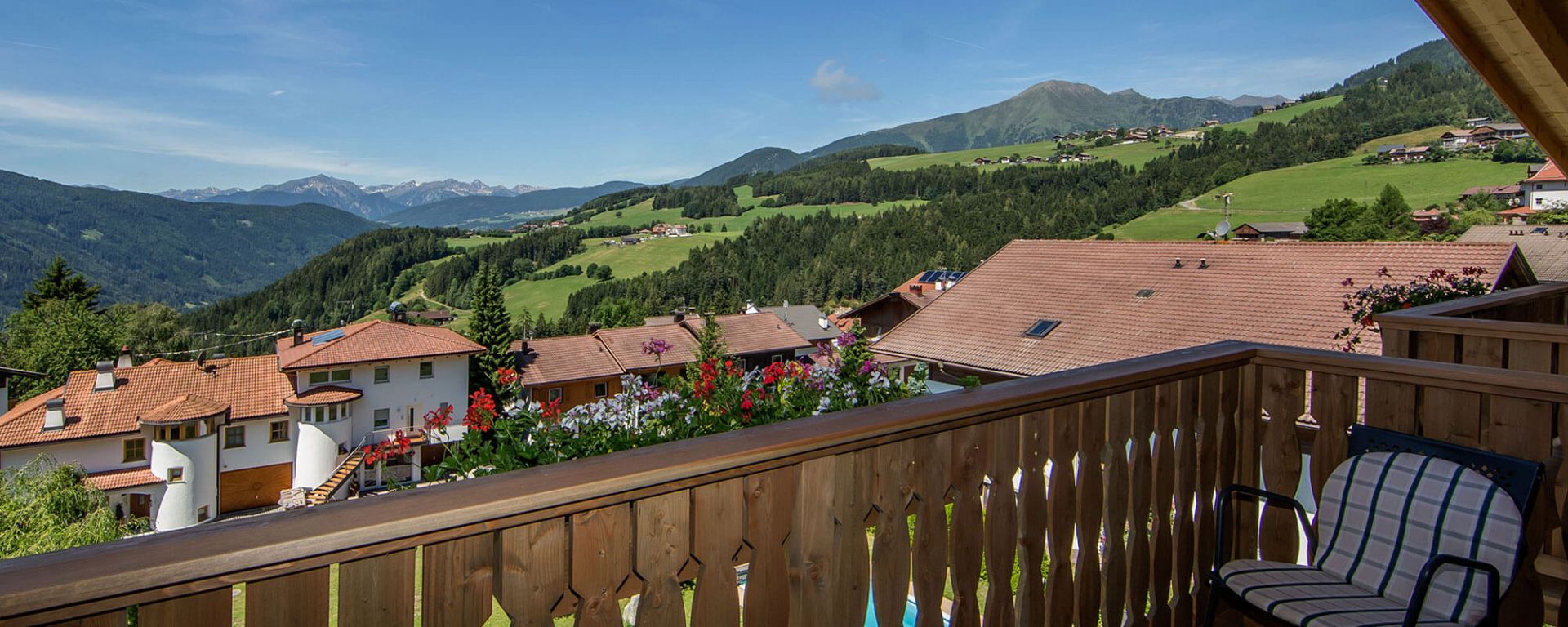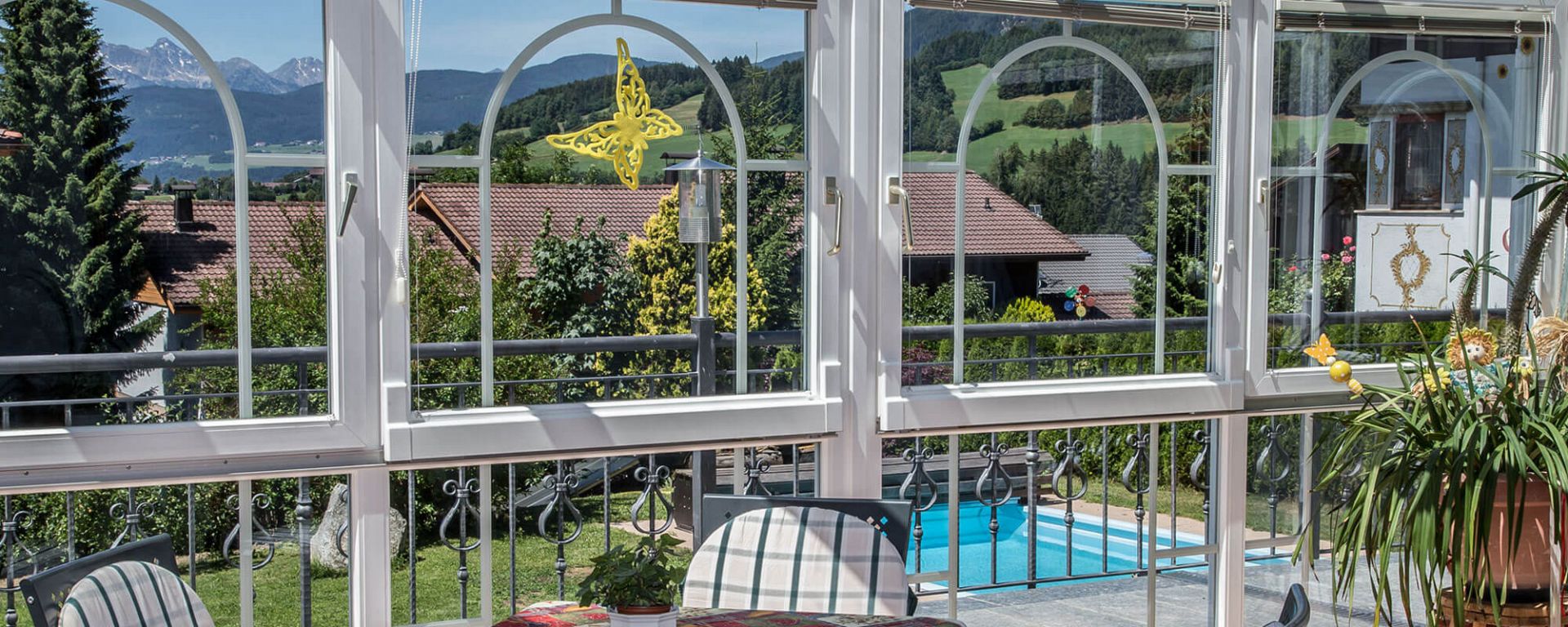 The ideal destination for young and old – in any season
Take the Panorama Ski Lift in Terento
Enjoy the natural cross-country trail in Terento
View and location
Your accommodation in Terento

Your accommodation Terento in our Nature Hotel Edelweiss is located in the idyllic low mountain landscape of Terento – one of the sunniest areas of South Tyrol. The old parish church is the centre point of our town. Even if our hotel is situated close to the forest, it is only 150 meters away from the town centre. The charming houses and well-kept gardens around the parish church radiate the typical South Tyrolean flair. A small super market and other shops will sell you fine groceries. On top, your accommodation Terento in our Nature Hotel Edelweiss is just a few steps away from a big playground and a miniature golf course. The famous holiday region Plan de Corones offers countless fun activities and is just 18 km away.
Breath-taking views all around
While spending a fantastic holiday in our Nature Hotel Edelweiss, you may look forward to a stunning panoramic view on the alpine scenery! From 1210 meters above sea level, you will have an unspoiled view over deep woods and the Sarentino Alps to the south. Since all rooms of your accommodation in Terento have a spacious balcony, you will enjoy this fabulous mountain view every day! Many hiking and mountain bike trails are just outside your door step – a true paradise for unforgettable discovery tours.
Many ways
lead to your accommodation in Terento

Your village – one of the sunniest places in South Tyrol – is situated between the city of Brunico in the Pusteria Valley and the enchanting episcopal city of Bressanone in the Val d'Isarco. If you are planning to visit us by car, take the Brennero Highway A22. Coming from north or from south, you leave the highway at the exit Bressanone/Val Pusteria. From there, drive in direction Val Pusteria until Vandoies. You will reach the town centre of Terento around six kilometres after leaving Vandoies. Should you arrive by train, take the ICE or the EC to Fortezza, from where you may take the regional train to Vandoies or Brunico. A 15-minute bus ride will take you from Brunico directly to the town centre of Terento. The train station Vandoies is just five kilometres away from Terento; by bus you will reach Terento in only ten minutes. Furthermore, there are great bus connections to Terento from Bressanone, Bolzano and Merano.
Newsletter
Be the first to receive news, events and top offers
Garden and outdoor pool
Relax in our hotel in Terento
After a fantastic hike you may wonderfully relax and unwind in the outdoor pool of our hotel in Terento. A swim in the heated water strengthens your muscles and boosts your wellbeing. Surely all early risers will enjoy swimming a few laps before breakfast. In front of a stunning scenery with lush meadows and harsh mountain walls in an altitude of 1.210 meter above sea level, swimming in our pool is a unique experience. Especially families with kids will enjoy this cool refreshment on hot summer days. Often they will spend an entire swimming day by the outdoor pool of our hotel in Terento.
Our sunny lawn
surrounded by an enchanting garden

Our well-kept garden with its spacious sunny lawn is the ideal place to unwind. On the comfortable sun loungers, you can enjoy the soothing warmth of the sun and the fresh mountain air. A shady place is easily found under the huge willow. The little pond with bridge compliments our beautiful garden. Right beside it, aromatic herbs and salads grow to be used as fresh products in our kitchen. The garden of our hotel in Terento with its sunny lawn and outdoor pool is the perfect spot to sunbathe und for some great water fun!